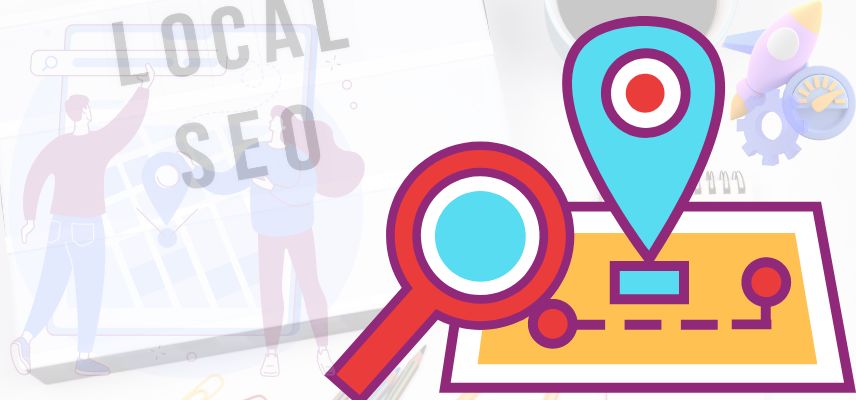 Maximizing Your Local SEO Strategy for Multi-Location Businesses
Posted on June 19, 2023
We know how challenging it can be to set yourself apart from the competition and draw in new clients if you run a company with many locations and are trying to figure out how to rank in multiple places.
You are aware that with the proper SEO approach, you can improve your rankings in natural search results, increase foot traffic, and eventually increase revenue.
But how can you adapt your website and listings to fit in with so many various locales?
And from where do you begin?
Not to worry! We'll walk you through each essential element of a successful multi-location SEO plan!
The Power of Local Keywords
One of the best methods to improve search visibility and reach clients in your area who are prepared to make a purchase is by optimizing the content of your website for location-based keywords. Despite having a potentially lower search volume than non-local keywords, local search terms tend to be more focused and have a more commercial or transactional search intent.
The people who are searching for local keywords are therefore more likely to be nearby and prepared to make a purchase or take action, despite the fact that there may be fewer searches for them overall. To reach a diverse spectrum of potential customers, businesses must include both local and non-local keywords in their entire SEO strategy.
Get to Know the Competition
To learn more about what is and isn't working for your competitors' firms, you should assess their strategy in the markets where you operate. You can find special possibilities that can help you stand out from the competition in the area by recognizing others' strengths and limitations.
By engaging in competitor analysis, you'll have the ability to learn about market trends firsthand, discover creative marketing strategies they would not have considered previously, and spot industry gaps that could represent excellent chances for business expansion.
Boost Search Visibility with Localized Content
Making location-specific content is one strategy to increase a website's search exposure and draw in more targeted traffic. Examples of this type of content, which goes beyond standard location and service landing pages, include unique landing pages with employee spotlights and local news, local customer case studies, articles produced by local experts, and inventive contributions from local influencers. Including location-specific content in your company's local marketing strategy is a potent method to demonstrate your familiarity with the area, build trust with clients, and offer your company an edge over the competition by making it more visible in local organic searches.
Avoid Duplicate Content
Make sure the information you submit on your website is original and not stolen from other sources in order to give your local SEO the best chance of success. By doing this, you can avoid being penalized by search engines for duplicating content. For companies with various locations, this is especially crucial. Businesses can offer focused information to local clients and demonstrate their familiarity with the neighborhood by creating specific content for each place.
Engage with Customers
Engage with locals on well-known social networking sites and review sites like Google My Business, Yelp, and Facebook to establish a connection. This strategy raises your credibility with customers while also increasing your local SEO visibility. You establish yourself as a useful community member that clients can trust by reacting to comments, addressing issues, and developing relationships with your audience. Additionally, you'll gain from improved local search results and more online exposure in the neighborhood.
Establish Trust and Credibility
Building a solid brand reputation and gaining local customers both depend on establishing a good reputation.  Customers are more likely to select a company they feel confident in and trust. This is particularly true for small businesses because customers have a tendency to be more devoted to local establishments. A company's reputation can influence client loyalty and the likelihood that they'll return for subsequent transactions.
Leverage Partners, Sponsorships, and Influencers
Want to increase the online visibility of your company and attract more nearby clients? Think about collaborating with neighborhood groups, occasions, and powerful people. This approach goes beyond only optimizing your website; it also entails actively interacting with the neighborhood to foster loyalty and trust.
You may raise brand recognition, enhance search engine results, and increase website traffic by collaborating with local partners and influencers. Additionally, utilizing their networks might broaden your influence within the neighborhood.
Local SEO for Multiple Locations Best Practices
Follow these tried-and-true best practices to get the most out of your multi-location local SEO approach. These strategies have consistently been shown to improve visibility, boost website traffic, and eventually increase sales.
By putting these SEO strategies into practice, you can improve your visibility in search results and enhance the likelihood that potential clients will locate your goods or services. Businesses can obtain a competitive advantage and boost the return on investment (ROI) of their local marketing initiatives by adhering to these best practices.
Start with Accurate and Consistent NAP Information
Without an address, local companies cannot optimize for local searches. A vital best practice for local SEO is having correct and consistent name, address, and phone number (NAP) information, especially for companies with several locations. This entails making certain that each place of business has a distinct NAP and that the data is accurate throughout all online directories, listings, and platforms. Consistent NAP information helps build credibility and trust with search engines and potential clients, boosting local search rankings and setting the firm apart from competitors.
Starting with a NAP audit of current web listings and directories is a good idea for businesses with multiple locations. This audit will find any errors, misspellings, or out-of-date information, as well as any location information that needs to be updated.
Additionally, multi-location businesses should ensure NAP information is consistent across website location pages, social media profiles, and popular maps platforms such as Google, Apple, and Bing.
Claim and Optimize Google Business Listings
For companies with several locations, Google My Business is a useful tool. You can manage your company's information across Google, and it also gives you useful information about how customers are interacting with your company online.
Start by claiming and validating each location's Google Business Profile. After doing that, improve your listings by adding top-notch pictures, in-depth descriptions, offered services, qualities, and precise business hours. To keep clients interested and informed, be sure to periodically update your listings with new information such as deals and events.
Create Location Pages for Each Business Location
It's critical to develop location-specific pages for your website in order to successfully optimize it to show up in searches. The best way to appear in several cities with one website is to have pages for each area.
Improve location pages by including information about each location, such as the address, phone number, and operating hours, as well as localized content, such as events, special offers, and goods and services offered there. In order to help search engines comprehend the content of each page, be sure to include location-specific keywords in the page titles, descriptions, and content.
Use Schema Markup
Have you ever looked up a nearby bakery or restaurant in an effort to uncover the hours of operation or reviews from previous customers but were unsuccessful? Now, this is a situation where schema markup can really help! Search engines like Google will better comprehend your company and all of its distinctive aspects if you apply this smart, straightforward code to the pages of your website. Schema markup can aid searchers in finding exactly what they're looking for by displaying information like as your address, phone number, hours of operation, service areas, and services. Additionally, it might increase your business' exposure in local searches and make it simpler for locals to find you.
Businesses can add Local Business and Service schema markup to their website's HTML code, specifically on the pages that contain information about their locations, to use schema markup for multiple locations. This markup should contain information about the company's name, address, phone number, hours of operation, reviews, and services offered.
Monitor and Respond to Reviews
It's particularly crucial for firms who prioritize SEO for many cities to routinely check and address reviews on well-known websites like Google My Business, Yelp, and Facebook for each location. Strong customer relationships may be maintained and a dedication to providing outstanding service at every location can be shown by encouraging customers to submit reviews and swiftly reacting to both positive and negative feedback. Businesses may raise their search engine rankings and expand their visibility in organic search results by giving review management priority at all of their locations.
Win at Local SEO for Multiple Locations with Tech Zent Solution's SEO Services
It can be challenging to perform local SEO for a business with multiple locations. A thorough, tried-and-true SEO plan for multiple locations as well as the knowledge and experience of local SEO specialists are required to increase website traffic and revenue through local search results. Engaging your target audience across all of your business locations can be made easier by working with a reputable local SEO agency like Tech Zent Solution. For each of your locations, our multi-location local SEO services are specifically designed to increase revenue and drive high-quality website traffic.
Are you ready to get started? Contact us right away to discuss multi-location local SEO for your business.