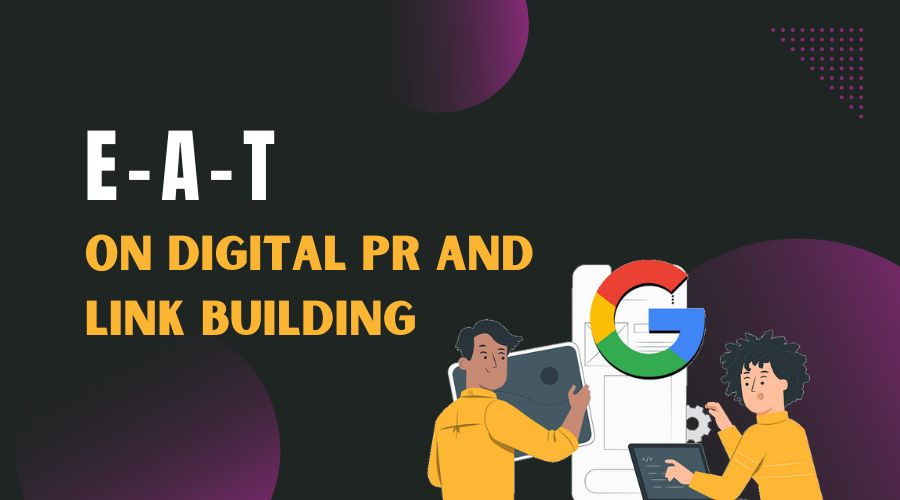 Role Of E-A-T On Digital PR And Link Building
Posted on November 14, 2022
People purchase from people, not brands, according to an old marketing adage, and if you spend any length of time on LinkedIn, you'll be swamped with personal branding gurus explaining why.
It All Boils Down To Trust — The T In Google's E-A-T
People are more likely to believe a business or organization that has a genuine human face. That trust (or lack thereof) may make or break a website's fortunes in the SERPs in a crowded e-commerce environment.
This, along with a shift away from traditional link-building operations like link exchanges and broken link building, has resulted in companies of all sizes, from household names to e-commerce start-ups, jumping on the thought-leadership bandwagon.
Free and easy-to-use tools like HARO and the Twitter hashtag #journorequest provides a low barrier to entry and provides the false impression that this is a simple way to get links in top-tier newspapers without investing in a long-term plan.
When done correctly, this form of digital PR may provide a variety of benefits for both SEO and brand exposure, but it requires effort and consistency to create trust with both search engines and customers.
Concerning Whom?
When it comes to E-A-T, a solid "About Us" page is one of the most significant on-page trust signals for a content SEO strategy. Whether you're introducing a single subject matter expert or a whole team, add a professional photo and a bio that clearly outlines their qualifications, function, and experience.
Don't create a subject matter expert only to give the website a face and imply that the information is authored with authority. And resist the urge to utilize a stock photo on a "About Us" page or author profile – we all know how simple it is to reverse image search a profile picture. It will be exceedingly embarrassing if a journalist is pleased with an expert's qualifications and requests a phone or Zoom interview with someone who does not exist.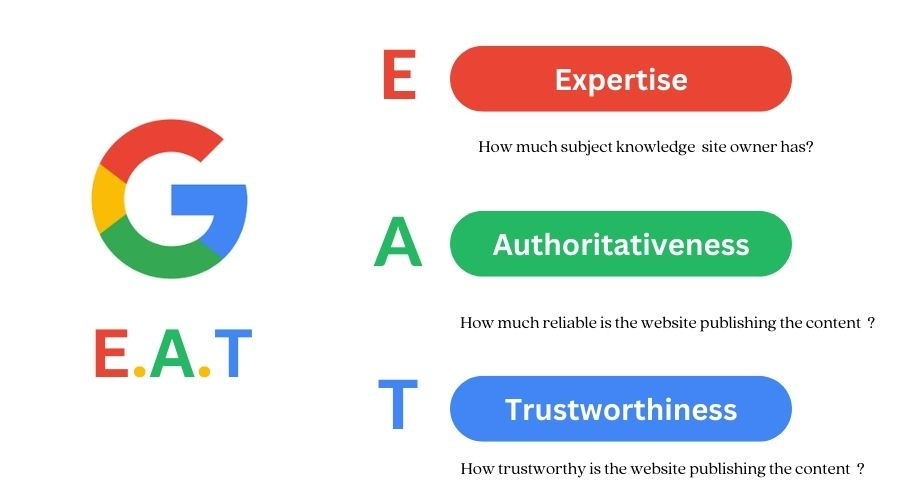 Don't Pretend To Be Something You're Not
Because Google has said that it favors daily competence, there is no need to fake a degree. Instead, create a genuine approach to offer genuine, lived expertise.
According to Google's Search Quality Evaluator Guidelines, "certain areas require less formal knowledge." Many individuals post incredibly thorough, useful product or restaurant reviews. Many people share their life experiences and recommendations on forums and blogs."
This degree of transparency is great practice in any business, but it is especially crucial for financial or medical professionals, which brings us to…
Google has been fairly transparent about raising the threshold for "Your Money or Your Life" (YMYL) sites. This is any page that, according to the Search Quality Evaluator Guidelines, has the potential to affect users' future happiness, health, financial stability, or safety.
This is not limited to the websites of banks or healthcare providers. Health and wealth might encompass a wide range of e-commerce enterprises, from CBD products, vape, or supplement websites to online casinos and lending services.
Google wants to verify that this information is created by experts in the field. By establishing on-site authors as topic experts and getting them mentioned elsewhere — whether in newspapers, academic research, or government websites — digital PR may play a critical role.
When it comes to outreaching material, it's always safest to presume that both Google's algorithm and a journalist's instincts are highly schooled in distinguishing a genuine expert from a counterfeit.
Content Disagreement
Yes, we're here to create connections, but those that take a "links at all costs" strategy will frequently discover it comes at the expense of a brand.
There's nothing wrong with employing a loud sound bite to attract press coverage, and there's nothing wrong with being controversial when the situation calls for it. Some start-ups purposefully cultivate a reputation for being outspoken and disruptive, but you should always consider how a quote will reflect on the brand, and, more importantly, whether it will contradict company ethos.
Reactive PR, particularly newsjacking, moves quickly, and following tone of voice rules might feel like a waste of effort. But keep in mind that you're not only establishing connections; you're also building a reputation. This implies that ignoring a brand's mission and values in the pursuit of connections might result in substantial reputational damage.
In an age of screenshots and digital "receipts," getting caught stating one thing in the press and another on site may make a brand or expert appear, at best, stupid, and, at worst, untrustworthy.
It's also worth considering if a brand or expert can contribute actual value to a story, especially when it involves real human suffering, such as a school massacre or the invasion of Ukraine. It's often preferable to just sit a story out Because there are more important things than SEO.
Don't Overlook Social Gatherings.
When it comes to trust indicators, social accounts are sometimes disregarded. After all, it's not normally something that falls under the purview of digital public relations. When you have a true subject matter expert on your website, you'll want to make sure that both journalists and Google are aware of this.
If you contact a journalist with commentary or analysis from an on-page subject expert, they will almost certainly Google them, and a public-facing social profile (LinkedIn, Twitter, or even TikTok) that demonstrates industry or subject knowledge will make the journalist feel more at ease including them in an article.
Make sure that the About Us page connects to these social sites, and that the bios of the social pages contain a link back to the site.
The Ideal E-A-T Circle
When Google places Search Quality Raters on a website, they will search the web for signals verifying competence and authority, which might include anything from news stories to Wikipedia pages, implying that even non-linked citations have importance here.
This is where a comprehensive thought-leadership for digital PR strategy that includes newsjacking, About Us pages, and social profiles may begin to assist both Google and journalists in connecting the dots on a thought-expertise. leader's
A subject-relevant news piece that mentions an expert's name, or even better, connects to an About Us page, implies that the next time a journalist Googles them, they'll find even more proof that they're an expert.
This should result in greater coverage, proof of topic authority, and, eventually, more trust signals for Google. The ideal circle of knowledge, authority, and trust.
Want to find the best link building company? Visit us at Tech Zent Solution!